Audio Visions is the largest single source production company in the Midwest, providing you with solutions for all of your production needs. Whether you need audio, video, lighting or staging we have the ability to customize a solution for you.
With offices located in Omaha, Nebraska and Minneapolis, Minnesota, we are able to deliver to you the highest level of trained professionals in the industry. Collectively, our employees have over 150 years of touring and show experience. Our capabilities range from sound, lighting, video, staging and crowd control. We service indoor/outdoor concerts, theatres, symphonies, festivals, tours, religious events, corporate meetings and more. So if your event is for a few people or a few thousand people, we are equipped and ready to handle the task.
Voting is Now Open for the 2018 Hometown Hero
Sound Company of the Year Award!
From early September until October 6, 2017, FRONT of HOUSE readers have the opportunity to vote for the best regional sound company in each of six separate regions in North America – five U.S. regions and all of Canada.
Every vote counts – cast yours today! You can find Audio Visions in the Midwest category.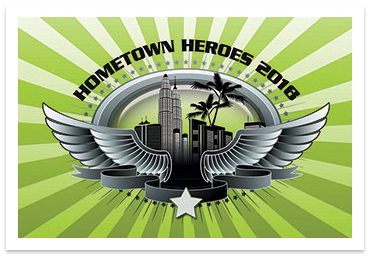 Call 402.894.5800 for more information